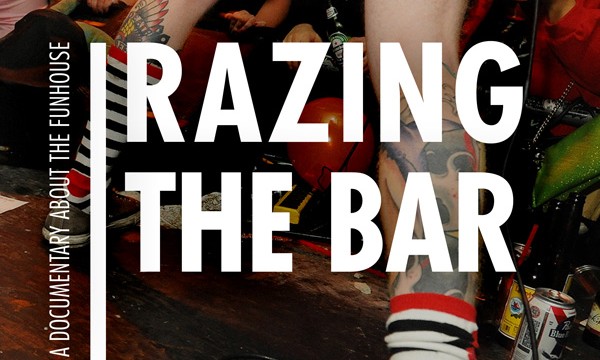 RAZING THE BAR is screening all over Seattle
We were fortunate enough to partner up with POOL FOODS to work with director Ryan Worsley on her feature directorial debut RAZING THE BAR.
The film documents the development and eventual demolition of well-loved punk rock Seattle venue The Funhouse. The result is a funny, often charming, insiders look at a man who inspired a community through leading by example.  It's a film that we're very proud of, and hope you can make it to one of our screenings.
RAZING THE BAR screens at SIFF 
Tuesday May 20 :: 9pm :: Uptown Cinema
Tuesday May 27 :: 9pm :: Uptown Cinema
Then we have the big premiere party
After party featuring THE FABULOUS DOWNEY BROS and a reunion of THE HANDS
Sunday June 15 :: 8pm :: Columbia City Theater
And finally we have a 1 week run
July 11-17 :: Grand Illusion Theater for Showtimes
Follow our antics on Facebook and Twitter.
Check back for more info on upcoming screenings.